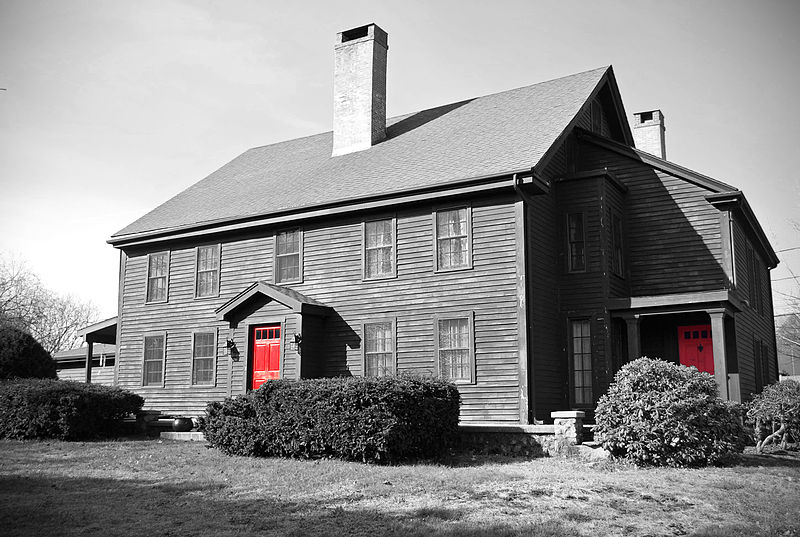 We at the Peabody Historical Society are excited for the progress being made on the Proctor's Ledge Memorial. Peabody, in fact, was home to some of the most well-known victims of the Salem Witch Trials of 1692 (being known as Salem Village then).
John and Elizabeth Proctor, whose home still remains at 348 Lowell Street, were accused of witchcraft in the Spring of 1692, and John Proctor was hung on August 19th of that year. His wife Elizabeth, who was pregnant at the time, was given a stay of execution, and gave birth to her child, who she named John, two weeks after her husband's execution.
Giles and Martha Corey, also lived within the boundaries of modern day Peabody, owning 150 acres of farm land in West Peabody, including Crystal Lake. Martha was accused of witchcraft in March of 1692, and was tried and executed on the gallows on September 22nd. Giles Corey's execution story has become infamous, as he was accused of witchcraft and pressed to death.
Giles Corey was taken to an open field near Salem jail (somewhere between Howard Street burial ground and Brown Street, and stones were piled on top of his body until he suffocated. Corey refused to answer to the accusations against him, as it meant forfeiture of his goods and property, and he wanted to protect his family, even after his death.
Another Peabody family affected by the witchcraft accusations was the Pease family, on Central Street. Sarah Pease, the wife of Robert Pease, Jr. was arrested and put in Salem jail for witchcraft. Fortunately, the hysteria was nearly at an end, and she escaped execution.
The sad legacy of the Witchcraft trials is still felt in Salem and the surrounding communities, and these historical events continue to fascinate scholars. It is our hope that the memorial will provide that quiet space of introspection often needed when reflecting on the events of 1692.