Over the course of the pandemic, people took to increasingly creative ways to connect with others, while isolated in their homes. One such activity was amateur, or ham, radio.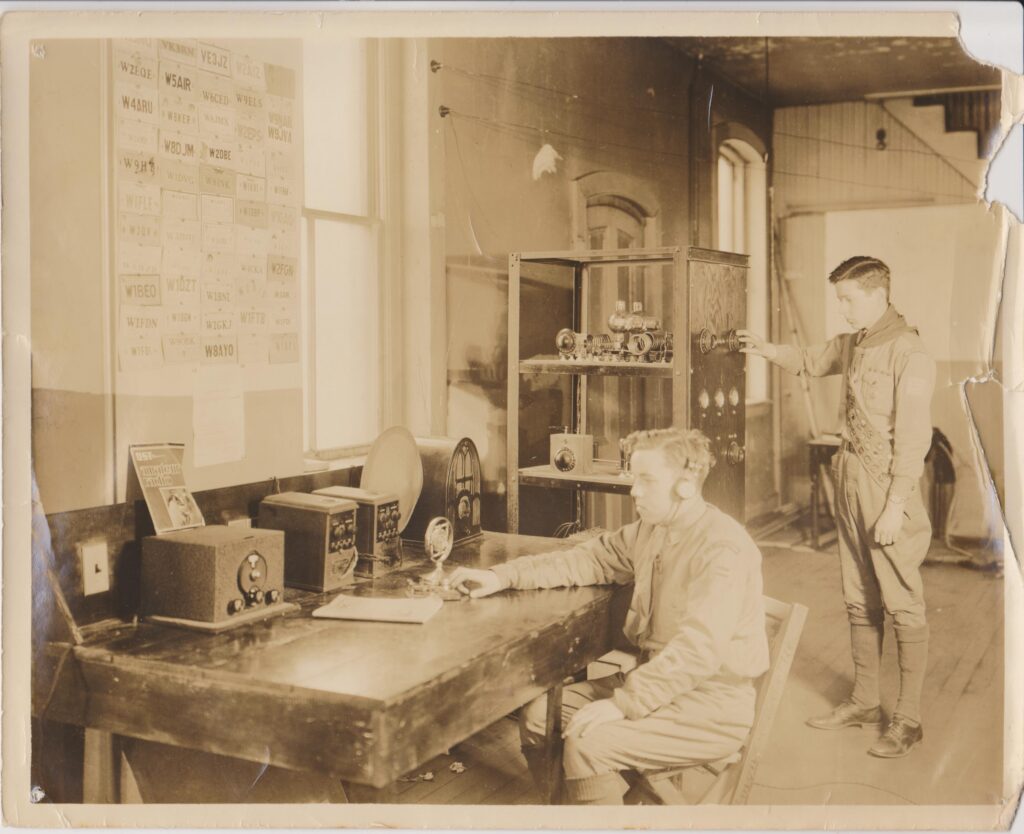 Building on the technology of the telegraph, radio operators sent sound messages over the air waves. Ham radio, or "hams" refer to an amateur operator. Professional radio operators would get frustrated when they could not send messages because of "hams" jamming the signals. "Ham" originally meant to "plug" and was certainly not a compliment. However, over time, it lost its negative connotation and simply became a shorthand for a hobbyist radio operator.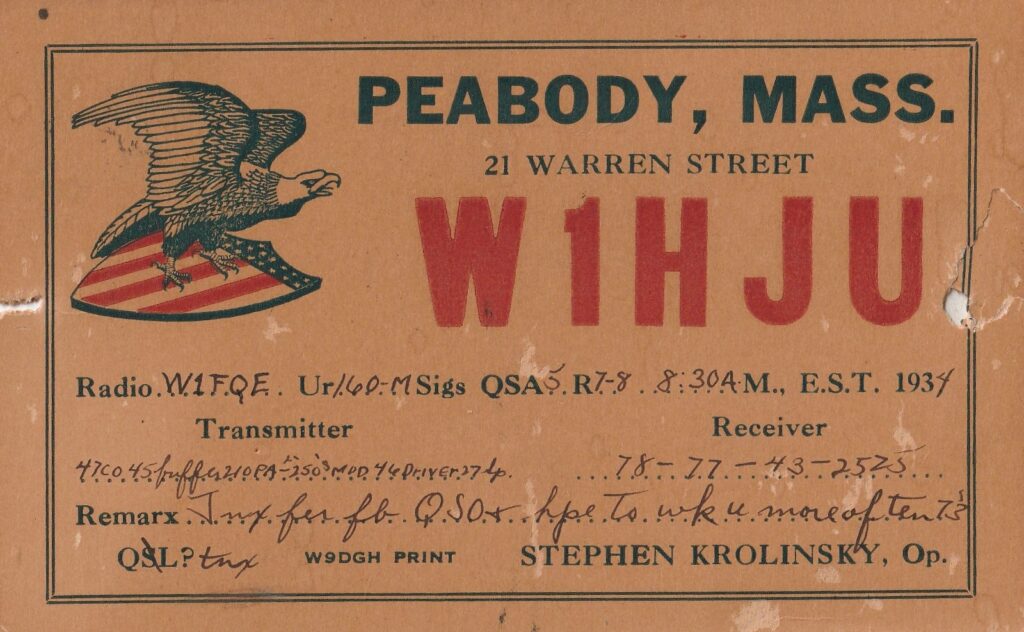 If you want to be a ham, you must first pass an exam administered by the FCC to be licensed. Then you are assigned a call sign – a unique combination of letters and numbers.
Each ham had QSL cards, or postcards with their call sign printed on it. The QSL card was an invitation to chat further with another ham. For example, Stephen Krolinsky's call sign in the above 1934 QSL card is W1HJU.
Even today, many hams still communicate using Morse Code. In order to start, the ham must have a radio, transmitter and receiver. Beginners often have a keen interest in building their own equipment; those who love experimenting, figuring out technology and gadgets.
No wonder it had a resurgence during the pandemic. It is a fascinating hobby that connects people from all of over the world, all while staying in the comfort of their own home.
All of the QSL cards in this blog post came from a recent donation from the late Michael Schulze.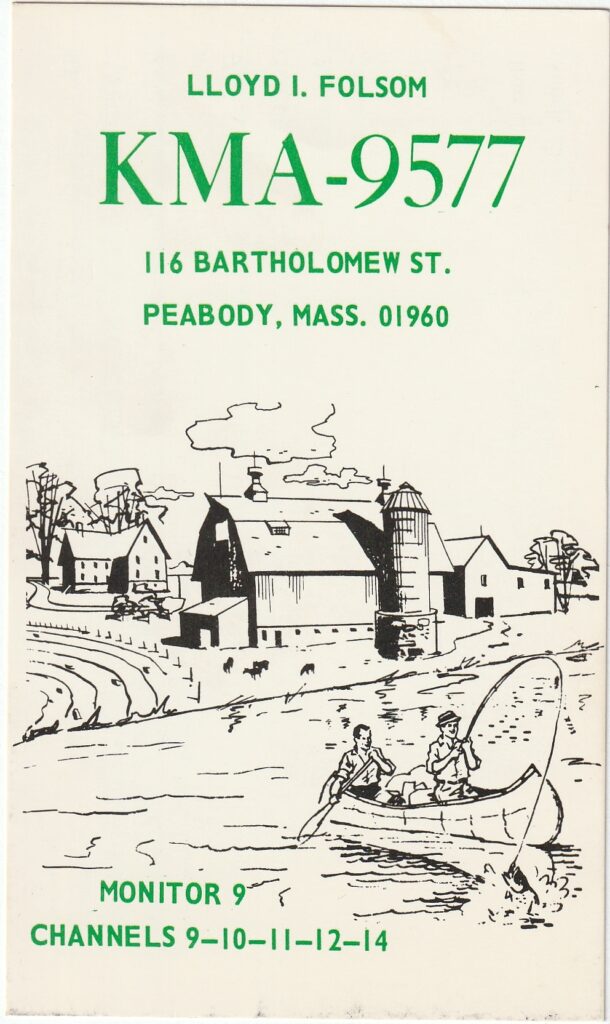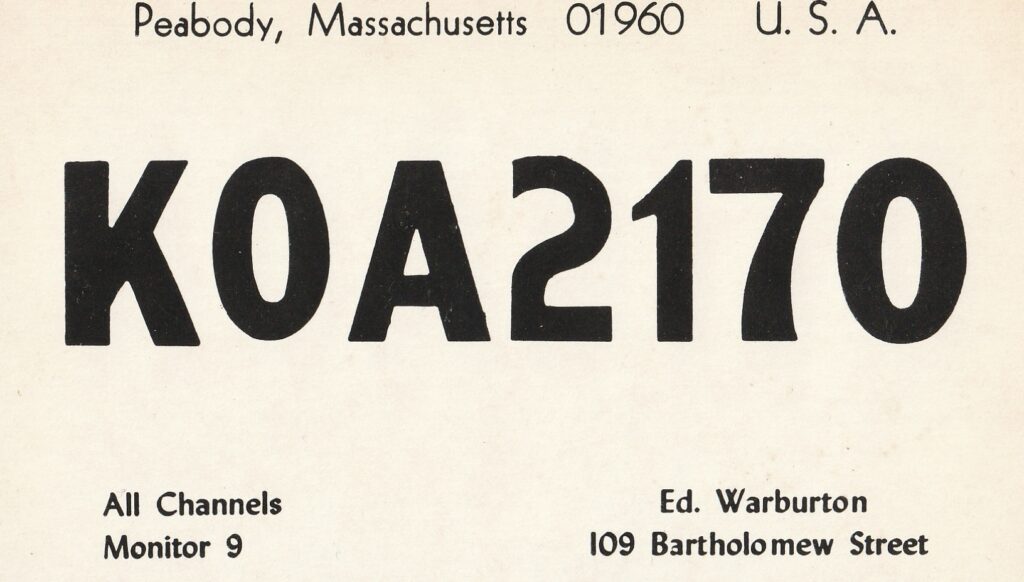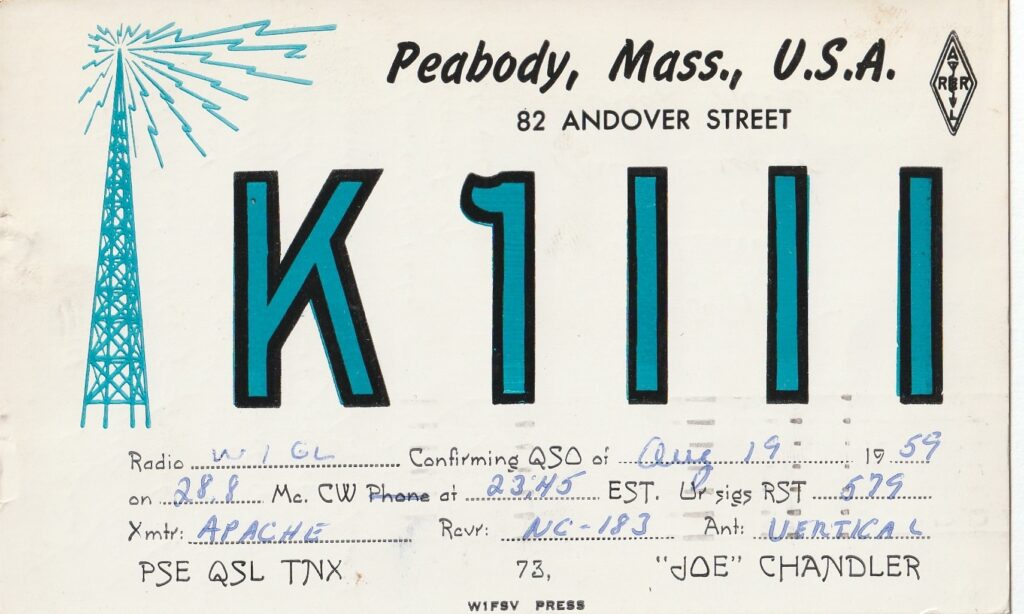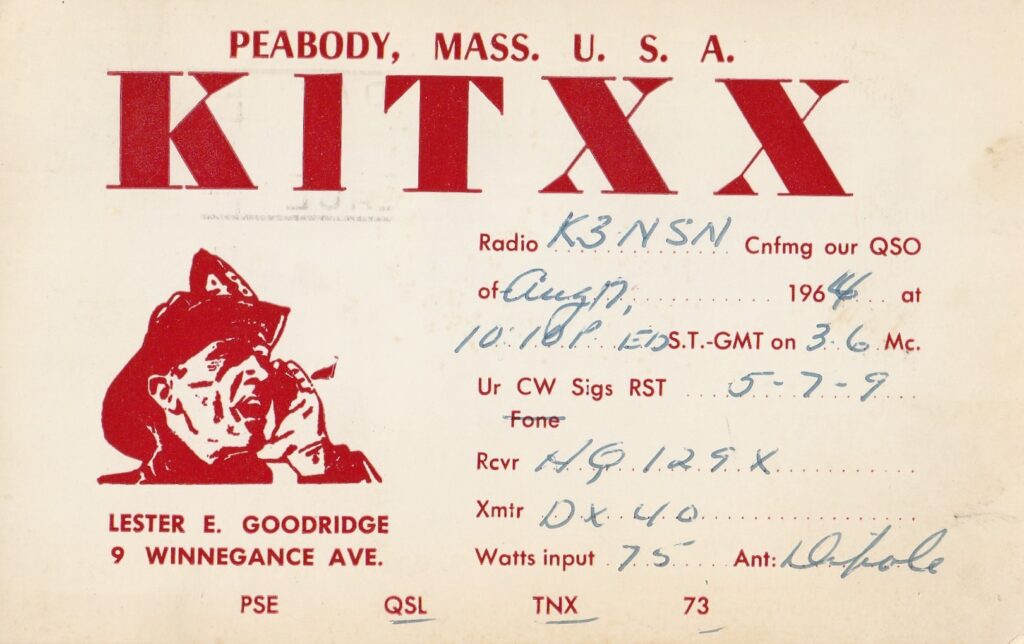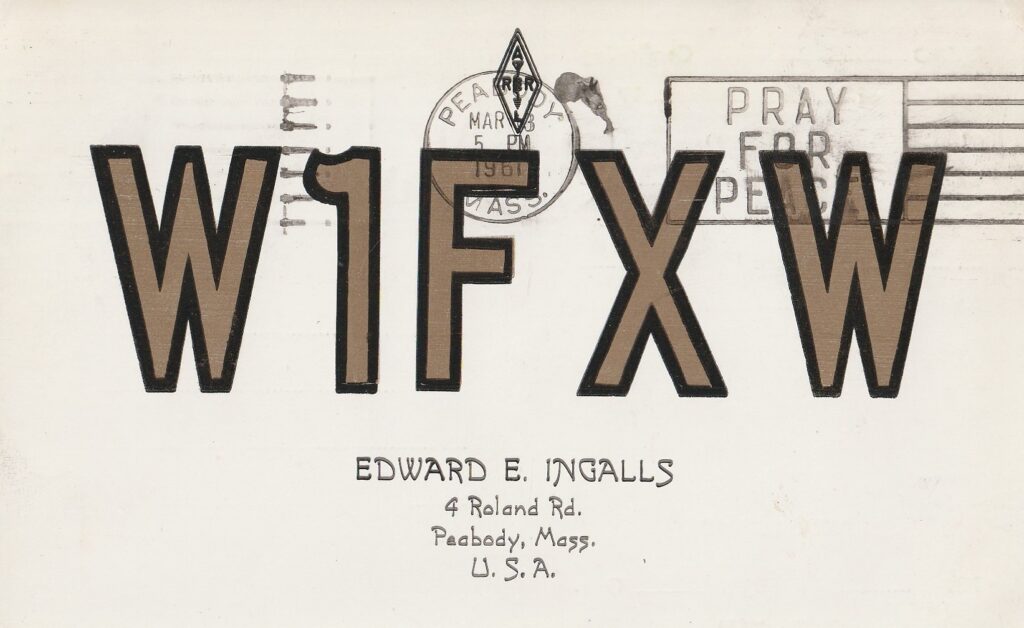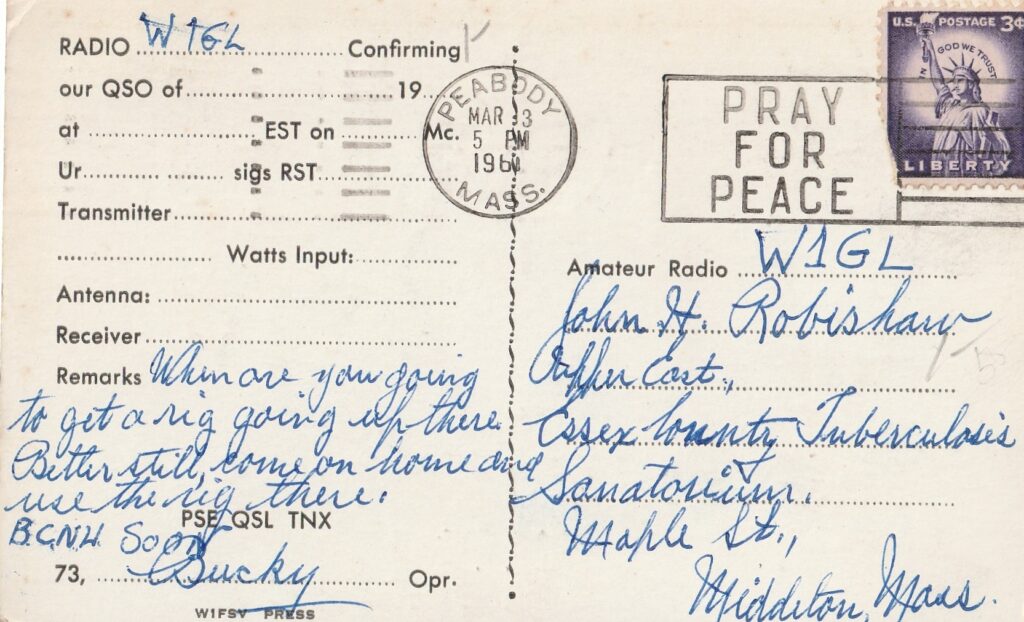 References
Peabody Historical Society & Museum – Library and Archives
http://www.arrl.org/ham-radio-history
https://www.loc.gov/collections/samuel-morse-papers/articles-and-essays/invention-of-the-telegraph/
Gabriella Gage, "Connecting with Strangers over Ham Radio Cleared My Family's Static," The Boston Globe, May 22, 2021