As we all prepare for Thanksgiving, we are digging into a delicious part of Peabody's history – Klemm's Bakery!
Brothers Albert William Klemm and Karl Henrich Klemm started their bakery at 17 Main Street in 1907. Albert was born in Wurttenberg, Germany on January 15, 1882. At the age of 14, he became an apprentice to a local candy maker. He emigrated to America in October of 1906. He settled initially in Beverly and worked for Carl Klink in his bakery. Albert's brother Karl was born on November 6, 1884 in Germany as well, and joined his brother in America in 1907.
They took over an existing business located at 17 Main Street that was owned by John Doherty. Merely two years after they started, the Klemm Brothers Bakery had a successful wholesale and retail bakery trade, a candy business, 5 assistants and 1 delivery wagon. They could bake up to 1,500 loaves of bread each day in their large ovens. In 1916, The Peabody Enterprise reported that they were moving to a bigger retail space at 9 Lowell Street, between Peabody Square and the Central Fire Station.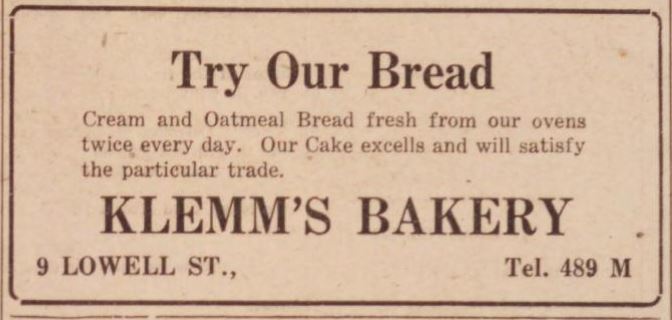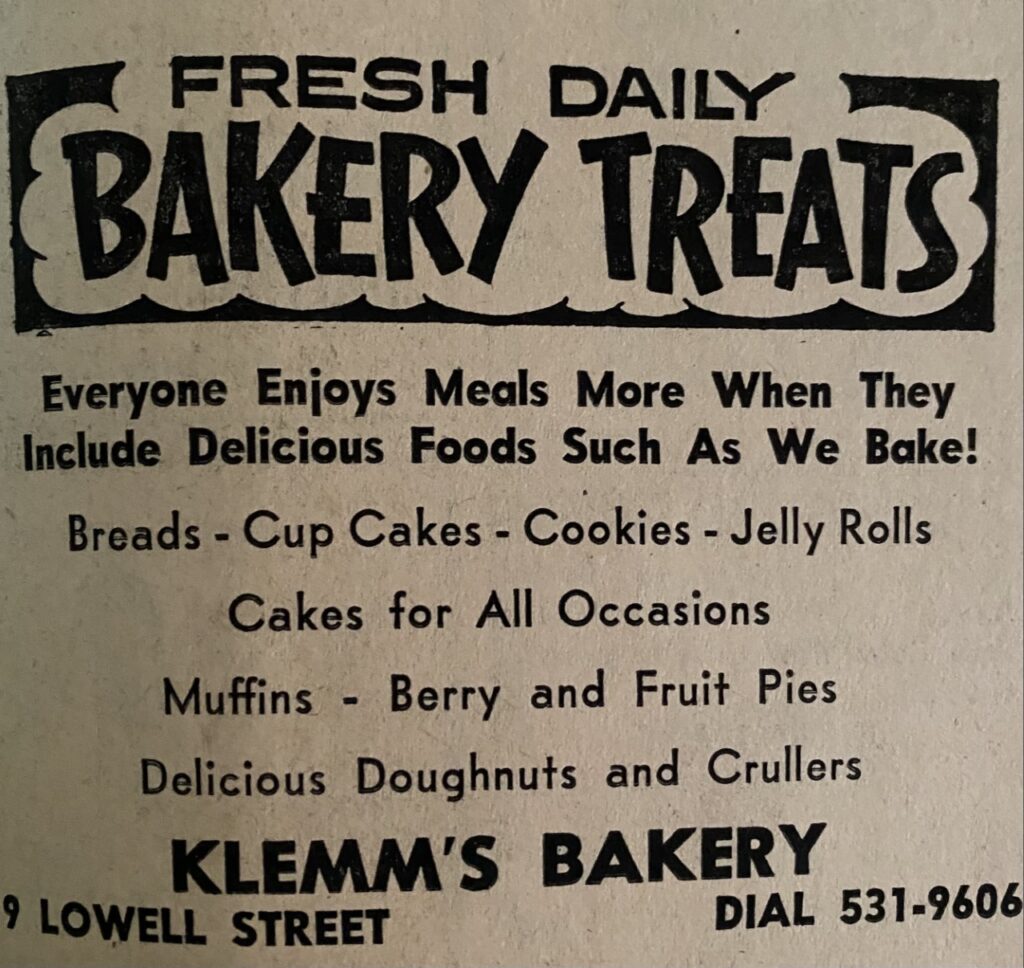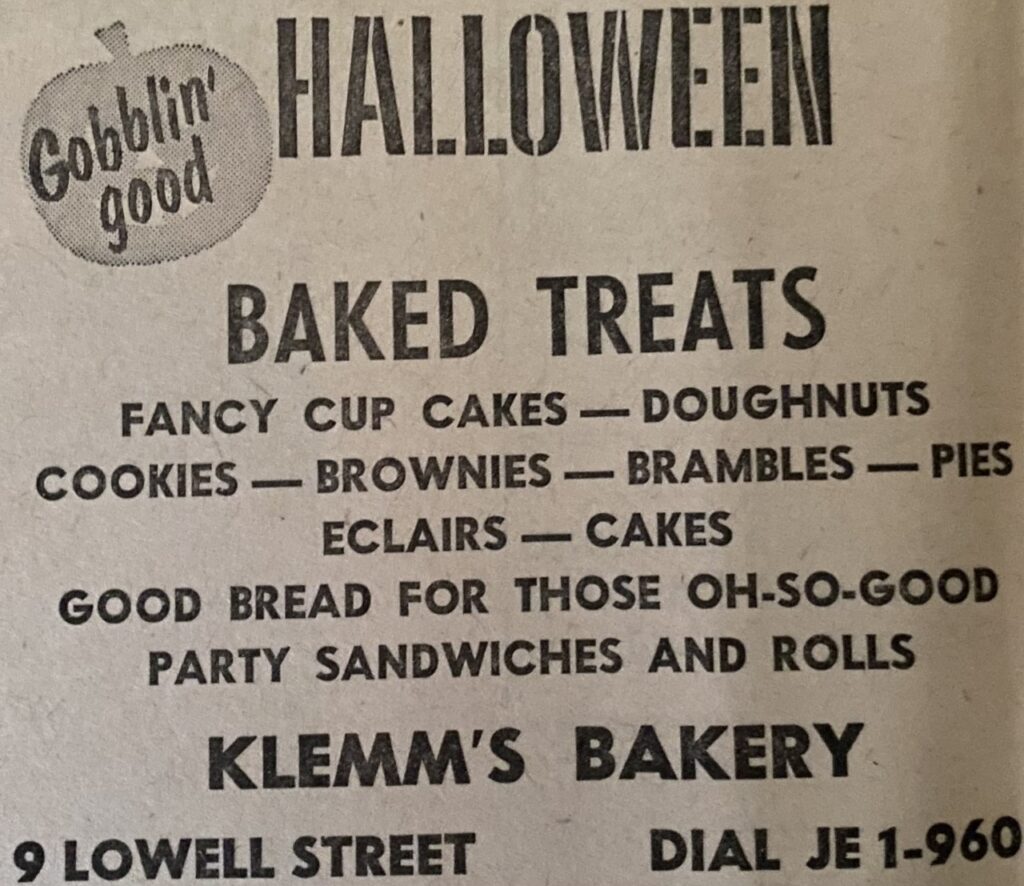 Klemm's Bakery was a mainstay Peabody Square bakery until 1972, when it closed, as Albert Klemm had died the year before.
References
Arthur Wellington Brayley. Bakers and Baking in Massachusetts, Master Bakers' Association of Massachusetts, 1909, pages, 96, 281-282.
Industrial and Mercantile of Danvers & Peabody Illustrated, RJ Lawson Publishers, 1909, page 9.
John Wells, The Peabody Story, The Essex Institute, 1972, pages 108, 380.