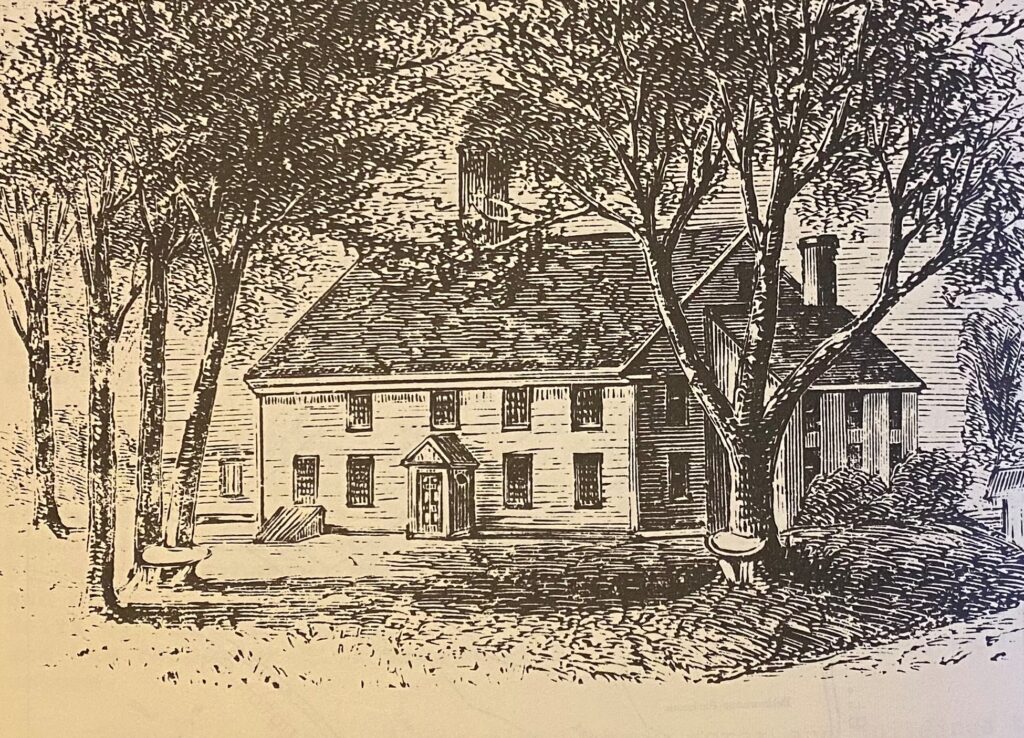 The Proctor family opened a tavern at their homestead on Lowell Street in 1666 "to sell Beere, sider & liquors for ye accommodation of Travellours." In 1796, Johnson Proctor purchased the inn and tavern, at 348 Lowell Street, from his mother.
The print to the left depicts the home circa 1800.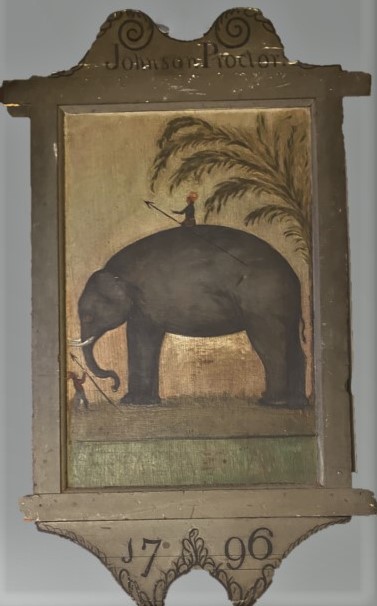 One of the most treasured items in the Peabody Historical Society's collection is the Johnson Proctor Tavern Sign – as seen to the left.
Proctor descendants recalled seeing this tavern sign in a pile of rubbish in the corn barn before it was donated to the Peabody Historical Society in 1908. They also noted that the word "ENTERTAINMENT" could dimly be seen underneath the elephants on both side. The tavern and farm remained in the Proctor family until 1851.
The inspiration for the elephant can be traced to the year 1796, when Captain Jacob Crowninshield, a wealthy merchant from Salem, arrived in New York with a 2 year old elephant he purchased in India. The animal caused an instant sensation in New York, where it was exhibited on the corner of Beaver Street and Broadway. Crowninshield sold the elephant for $10,000, and for the next several years it was exhibited in cities across America, including Charleston, Baltimore, Philadelphia, Boston and Salem. Thousands people paid up to 50 cents each to see the animal.
The artist, who is unknown, may not have had first hand knowledge of the elephant, because the scale of the animal to the human figures is distorted. By referencing a potent image from popular culture, there can be little doubt that Proctor hoped to profit from the sensation it caused.
Note – This article was originally researched and written by our former curator, Heather Leavell.